Eetbaar IJsselstein
Jong & oud kunnen van onze twee eetbare siertuinen genieten, die voor iedereen iets anders bieden.
De Historische Kruidentuin is een pareltje in de historische binnenstad, gelegen in het Vestingsplantsoen. Deze tuin is geïnspireerd op historische kloostertuinen, met tuinvakken volgens de windrichtingen Noord-Oost-Zuid-West. Er staan veel kruiden die al in de middeleeuwen in dergelijke tuinen te vinden waren. De tuin is onderlangs via het Vestingsplantsoen of bovenlangs bij Walkade 8, het trapje naar beneden, te bereiken. Tot stand gekomen in samenwerking met Gemeente IJsselstein.
routebeschrijving
De Groente- en beleeftuin De Hooghe Camp heeft een rond terras als ontmoetingsplek, omzoomd door een robuuste pergola en tuinvakken in cirkels met brede looppaden. Het is een mooie eetbare siertuin, gelegen in een parkachtige omgeving. De tuin ligt langs de Groene Dijk, tegenover de tennisvelden. Tot stand gekomen in samenwerking met AxionContinu, locatie Marienstein. routebeschrijving
De tuinen zijn altijd open en de toegang is gratis. Op onze website vindt u wanneer er vrijwilligers aanwezig zijn. Kom eens een kijkje nemen, een kopje kruidenthee drinken in de zon, of actief meetuinieren.
De tuinen liggen op 15 minuten loopafstand van elkaar.
U bent van harte welkom!
Met vrijwilligers onderhouden wij de tuinen op biologische wijze en organiseren wij er allerlei buitenactiviteiten.
Zoals Thee in de Tuin, Proeverijtjes, Stekjesmarkten, Tuinuitjes, Open Tuinendagen, Kruiden workshops en meer.

Lijkt het je leuk om mee te doen, neem dan contact op, we kunnen altijd extra hulp gebruiken.
Tuinieren in de Hooghe Camp tuin


Tuinieren in de Historische Kruidentuin


Audiotour Stadswandeling IJsselstein - Dit is een wandeling van 2,5 km die 18 IJsselsteinse pareltjes verbindt. De Historische Kruidentuin is er eentje van. lees meer
Vlinderpad Nieuwpoort - een leuke route voor grote & kleine kinderen die loopt van woonzorgcentrum Ewoud via Speeltuin Kloosterplantsoen naar de Historische Kruidentuin. lees meer


Wandel samen met mij - Stadswandeling door 'de collectie historisch erfgoed van ijsselstein'. Stadswandeling van ongeveer drie kwartier, waarbij u ook door de Historische Kruidentuin die onderhouden wordt door Eetbaar IJsselstein wandelt.
Brochure verkrijgbaar bij Museum IJsselstein, Walkade 2-4.
Op onze website vindt u ook veel informatie om uw eigen tuin meer eetbaar te maken - over kruiden, (vergeten) groenten, eetbare bloemen en fruitstruiken. In onze tuinen vindt u ze in het echt.
Warning (2): json_decode() expects parameter 1 to be string, array given [ROOT/plugins/Stadsmarketing/src/Template/Itemcontainers/posts.ctp, line 100]
Dit zijn onze contactgegevens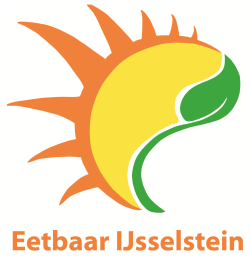 Openingstijden:
Maandag:
07:00 - 23:00
Dinsdag:
07:00 - 23:00
Woensdag:
07:00 - 23:00
Donderdag:
07:00 - 23:00
Vrijdag:
07:00 - 23:00
Zaterdag:
07:00 - 23:00
Zondag:
07:00 - 23:00